In Loving Memory of
Richard C. Kreitz
March 1, 1924 -- November 5, 2015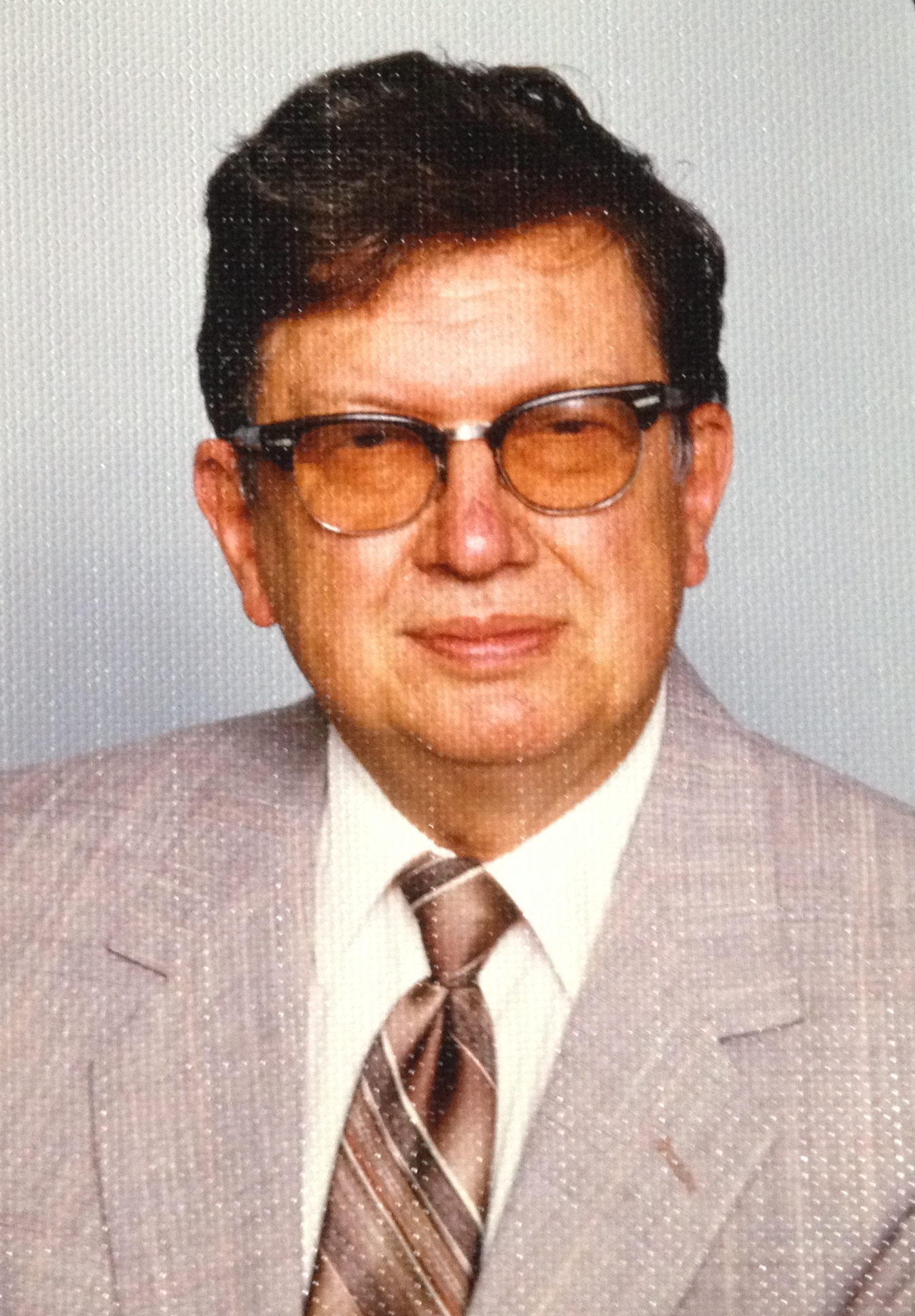 Our brother in faith, Richard C. Kreitz, age 91, of Shillington, a member of St. Paul's UCC, passed away Thursday, November 5, 2015 at Phoebe Berks Health Care Center.
Richard was the husband of the late Pearl B. (Link) Kreitz, who died January 24, 1995.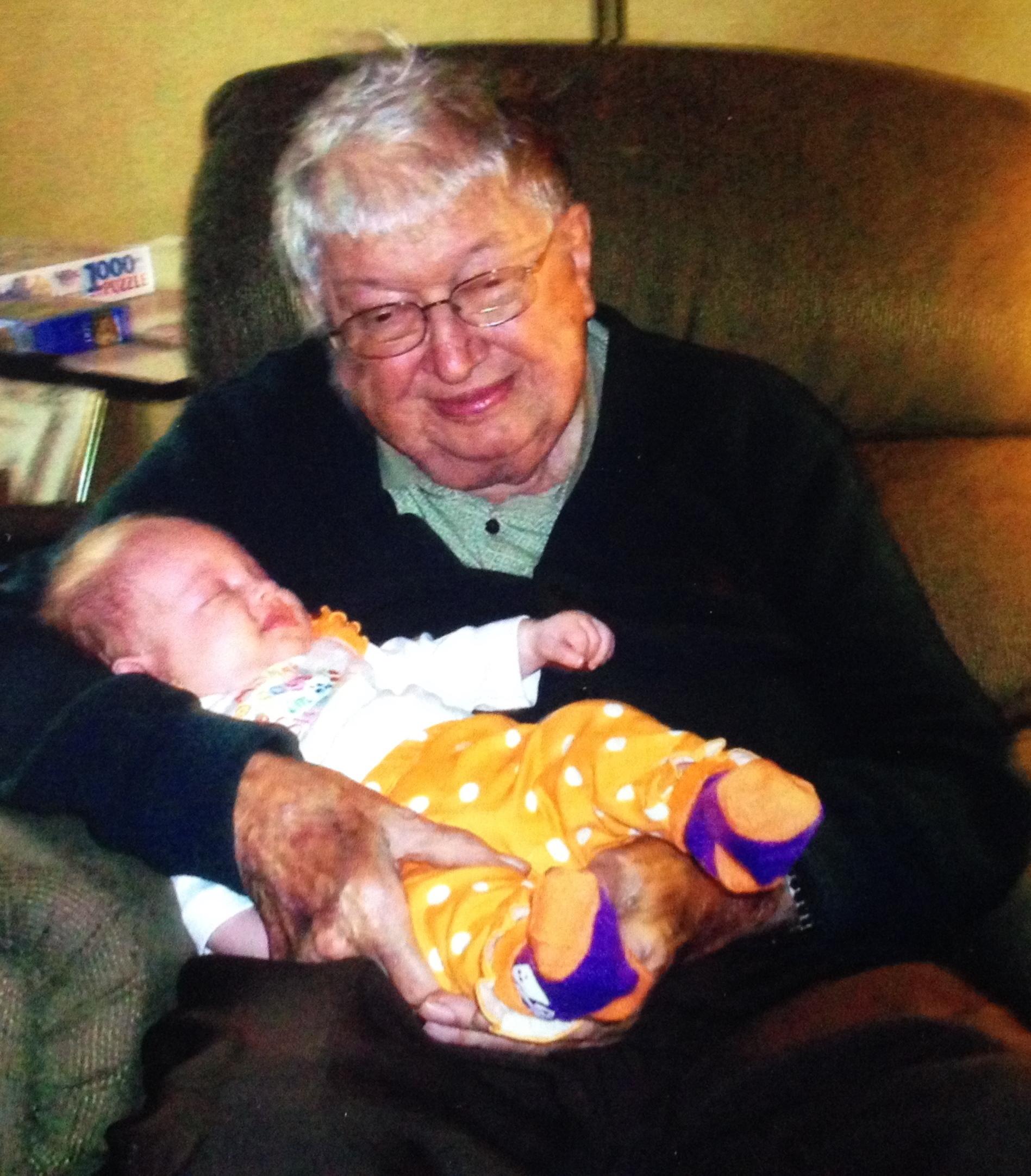 He is survived by a son, Robert "Bob" R. Kreitz, husband of Kathleen S., Wyomissing; two granddaughters, Amy J. wife of Richard W. Traffas, Wyomissing, and Allison B. Kreitz, Wyomissing; and a great granddaughter, Julia G. Traffas. He is pictured to the left holding his great granddaughter.
Born in West Lawn, he was the son of the late Charles and Mabel (Gruber) Kreitz. He was a 1942 graduate of Robesonia High School.
He was a long time member of St. Paul's UCC, Robesonia.
Richard was an Army Air Corps Veteran, having served in WWII and in the 20th Army Airforce stationed in Guam, South Pacific.
He was a self-employed piano tuner, having worked until he was 90. He was a charter member of the Piano Technicians Guild and the Berks County Genealogical Society.
He was also a member of the Sons of The American Revolution.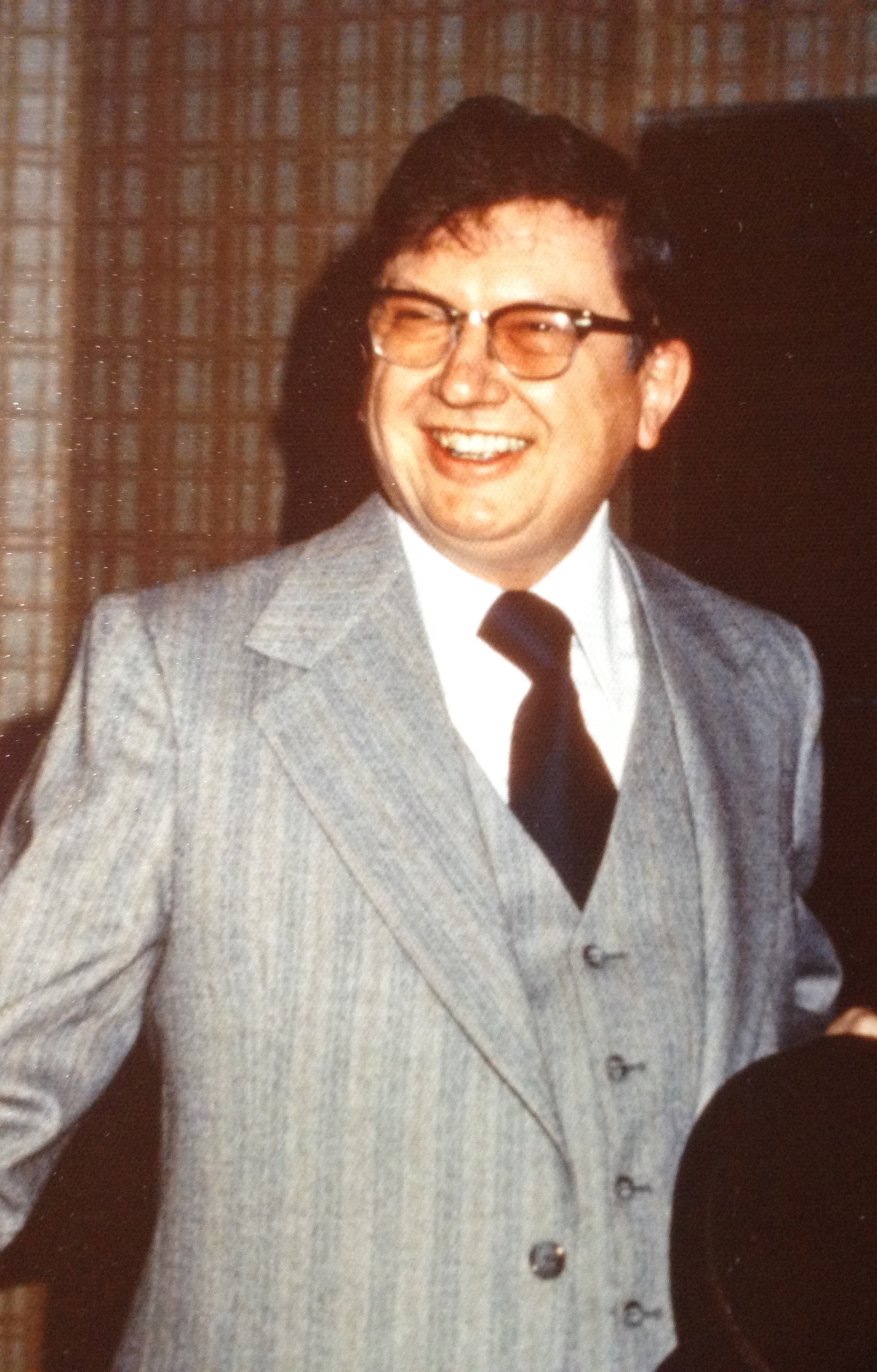 Services will be held at 11:00am, Monday, November 9, at Lamm & Witman Funeral Home, 243 W. Penn Ave.; Wernersville, PA, with his pastor, the Rev. Dr. Benjamin Motz, officiating. A viewing will be held 5:00pm-7:00pm, Sunday, and 10:00am-11:00am, Monday, at the funeral home. Burial will be in Heidelberg Cemetery, Robesonia.
Memorial contributions may be made to St. Paul's UCC Music Program, 301 W. Penn Ave, Robesonia, PA 19551, or to the Reading Musical Foundation, PO Box 14835, Reading, PA 19612.
Online condolences may be made at www.lammandwitman.com.
Dates & Times:

Visitation: Sunday, November 8 from 5:00pm-7:00pm,
at Lamm & Witman Funeral Home, Wernersville
Monday, November 9 from 10:00am-11:00am,
at Lamm & Witman Funeral Home, Wernersville
Funeral Service: Monday, November 9 at 11:00am,
at Lamm & Witman Funeral Home, Wernersville
Internment: Monday, November 9,
at Heidelberg Cemetery, Robesonia
Prayers of Remembrance: Sunday, November 22 during the 10:25am Worship Serivce,
at St. Paul's UCC, Robesonia