In Loving Memory of
The Rev. Dr. R. Howard Paine
? -- November 18, 2007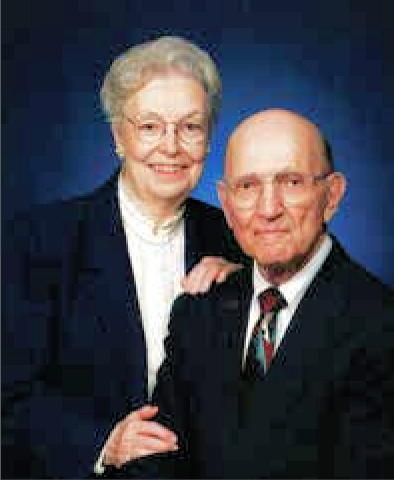 Our brother in faith, the Rev Dr. R. Howard Paine, age 85, a member of St. Paul's UCC in Robesonia and resident of Phoebe Berks Village, Wernersville, died in the morning of November 18, 2007, in the Phoebe Berks Health Center.
He was born in Lebanon, the son of the late Dr. Howard C. and Mary (Bowman) Paine.
He was the husband of Doris T. (Thierolf) Paine.
In addition to his wife he is survived by two daughters, Meredith A., wife of John M. DeVere, Reading, and Alison M., wife of Dr. Robert S. Wilson, Downingtown; two sons, Cedric A.S. Paine, West Newton, Mass., and Gregory H. Paine of Harrisonburg, Va. He is also survived by six grandchildren. He was predeceased by a wife, Verna P. (Stonecipher) and brother, the Rev. J. Donald Pain.
He graduated from Lebanon Valley College in 1943; the Lancaster Theological Seminary in 1945. He attended Harvard Divinity School, Yale Divinity School and the Philadelphia Lutheran Seminary. He received his doctorate from Ursinus College in 1975.
He was the pastor of Christ Evangelical and Reformed Church, Boston, Mass.; associate pastor Christ U.C.C., Bethlehem, Pa. 1949-1951; pastor of St. Paul's U.C.C., Manheim, Pa.; pastor of St. Thomas U.C.C., Reading, from 1959-1986.
Campaign director for Phoebe Home 1986-1988. In 1987, he assumed the task of directing the campaign for the 1990's expansion fund with the help of volunteers and staff. Funds from this campaign were used to build a state-of-the-art assisted living facility at Phoebe Home, Allentown. He was a member of Phoebe Ministries Board of Trustees 1984-2003 and was chairman from 1999-2002. He also, in 2000, received Trustee of the Year Award from U.C.C. Council for Health and Human Service Ministries.
He was an adjunct professor for Lancaster Theological Seminary, member of Committee of Worship for U.C.C. 1959-1975, member of Committee of Church Union U.C.C. 1965-1975. He was a delegate several General Synod U.C.C. Former board member of Lancaster Theological Seminary, former director of Office of Church and leadership of U.C.C., member of Reading Torch Club since 1960. Former editor of New Mercersburg Review and former vice president of Mercersburg Society. He was a member of the special projects steering committee of the Berks County Chapter of the American Red Cross and served on the PARD Cabinet of the United Way of Berks County. He authored numerous articles on worship and theology and co-authored "Book of Prayer for Church and Home."
He was a member of St. Paul's U.C.C., Robesonia.
Memorial services will be held Wednesday at 1 p.m. in Phoebe Berks Village Chapel, 1 Reading Drive, Wernersville, Pa. In lieu of flowers, memorial gifts in honor of the Rev. Dr. Paine may be made payable to "Phoebe Berks Village" and mailed to Phoebe-Devitt Homes, Office of Institutional Advancement, 1925 Turner Street, Allentown, PA 18104-5551. The
Sanders Funeral Home and Cremation Services Inc.
, 1501 North 11th Street, Reading, is in charge of arrangements.