In Loving Memory of
Julie L. Reber
October 15, 1936 -- March 14, 2023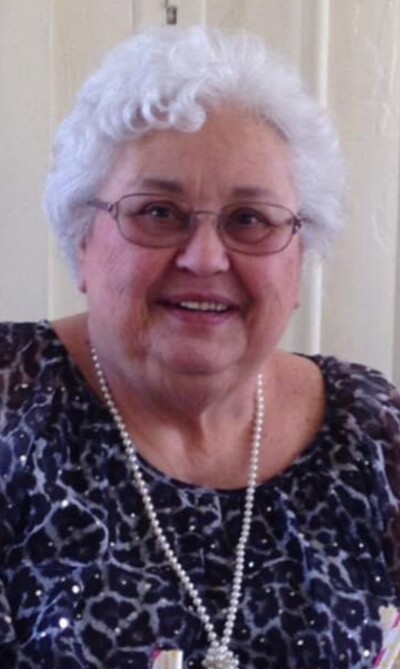 Our sister in faith, Julie L. (Lauck) Reber, 86, of Robesonia, a member of the United Church of Christ of Robesonia, passed away on Tuesday, March 14, 2023 at home. Born October 15, 1936, in Reading, she was the daughter of the late Leroy K. and Mary V. (Moll) Lauck. She married Terry W. Reber on February 8, 1958, and together they celebrated over 47 years of marriage until his death on November 18, 2005. Left to cherish her memories are her two daughters, Nan C., wife of Donald Feeg, and Susan M., wife of Kerry Schneck; three grandchildren, Timothy A. Feeg, Nathan A. Peiffer (Addy), and Rebecca K. Neiheiser (Jared); two great-grandsons, Roman and Caleb Neiheiser; and a sister, Diane L. Lord; as well as two nieces and a nephew.
Julie graduated from Robesonia High School in 1954 and from Kutztown State Teacher's College in 1958, where she was elected to Kappa Delta Pi. She taught fifth grade in the elementary schools of the Conrad Weiser Area School District full-time for three years and then as a substitute teacher while raising her girls. She was a life-long member of St. Paul's UCC, Robesonia, where she taught Sunday School and sang in the choir. She was a Blue Bird and Camp Fire Girl leader in Robesonia for five years. Julie lived for her family, which she loved dearly. She enjoyed and cherished her times with them. She was blessed with two very special groups that she remained close to until her death; her very dear friends from college and her local friends, with whom she enjoyed playing cards for over 65 years.
A celebration of life service will be held at 11:00am, Saturday, March 25th, at Lamm & Witman Funeral Home, 243 West Penn Avenue, Wernersville. Visitation with the family will be held from 10:00-11:00am, Saturday, at the funeral home. Burial will in Frieden's Cemetery, Myerstown. The service will be available via Zoom by contacting the funeral home for information.
In lieu of flowers, memorial contributions may be made to the Animal Rescue League of Berks County, 58 Kennel Road, Birdsboro, PA 19508.
Online condolences may be made at www.lammandwitman.com
Memorial Service:
Saturday, March 25, 2023, at 11:00am
at Lamm & Witman Funeral Home, Wernersville
Prayers of Remembrance:
Sunday, March 26, 2023,
during the 10:15am Worship Service, at the
United Church of Christ of Robesonia (formerly St. Paul's UCC,
Robesonia).