In Loving Memory of
Julia Ann Highley
November 24, 1942 -- March 24, 2020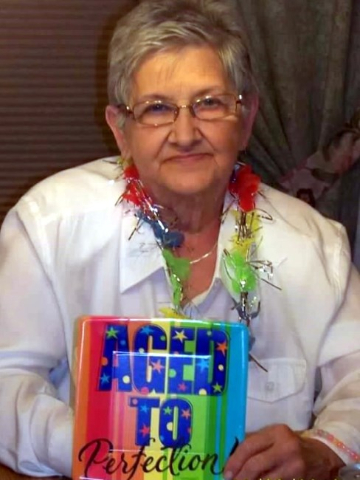 Julia Ann Highley, 77, passed away Tuesday, March 24, 2020 in Lebanon, PA.
Julia was the wife of the late James R. Highley, for 50 years.
She was born in Reading, PA on November 24, 1942, the daughter of the late Elwood and Edith Wike Matthew.
Julia was a retired mail carrier for the Womelsdorf Post Office and had been a member of St. Paul's UCC, Robesonia. Julia loved spending time with her grandchildren & great grandchildren, and loved family gatherings. She also loved Elvis, Christmas, puzzle books and watching wrestling.
Julia is survived by her children; Lori Meckley (Gary) of Lebanon, Jodi Seifrit (Robert) of Sinking Spring, Wendy Kern of Schaefferstown, and Jamie Highley of Myerstown; grandchildren: Heather Ehrhart (Jeremey), Eric Meckley, Ashleigh Rissler (Jon), Nicholas Seifrit (Ashley), Kyle Kern (Dalyn), Mark Kern (Stevie), Kirstin Spayd (Eric), Skylar Albert (Jessica), and Austin Highley (Georgia); great grandchildren: Brittany, Chandler, Paige, Lily, Holly, Lois, Nathaniel, Marc, Clayton, Alexander, Liam, Charlie, Ezra, Todd, Tyler, Alexis, Austin, Ashton, Amy, Bella, Adrienne, Brianna, Mason, and Everly, her brother, Terry Matthew; and several nieces and nephews. Julia was preceded in death by her husband James, and sisters Shirley Merkel (
George
) & Christine Hain.
Clauser Funeral Home is handling the arrangements: 116 North Carpenter Street; Schaefferstown, PA 17088; 717-949-6588.
A memorial service will be held at a later date. The memorial service scheduling is currently dependent upon when the Coronavirus gathering restrictions are lifted.
Online condolences may be made at www.clauserfh.com.
Memorial Service: TBD